Expand Media Fabric Display
We have made set up and take down effortless with our range of Expand Media Fabric displays – the graphic is semi-permanently attached to the lightweight pop-up frame, so all you need to do is set it up. In seconds, your exhibition booth will be ready to go. Read more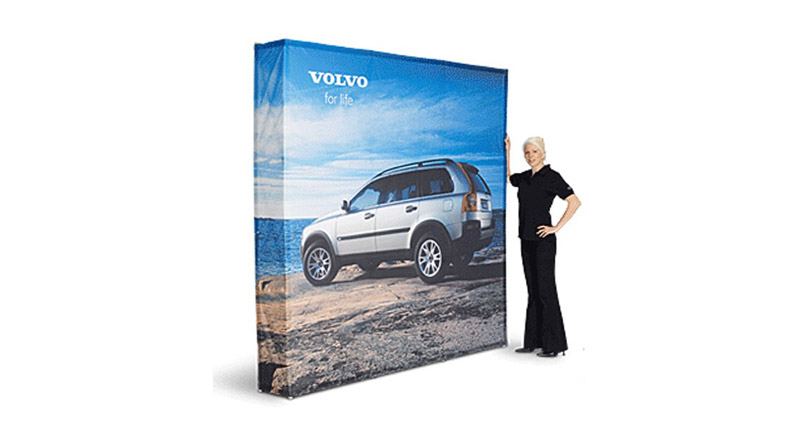 Overview
Extremely Lightweight
As the Expand Media Fabric display is so light and easy to set up, you'll be able to create a high impact exhibition display in minutes!
Assembly & Disassembly
The complete display can be put together quickly, as the graphic remains attached to the European designed frame. At the conclusion of your event, simply release the Velcro on the two side end caps, gently fold the display down and place into the accompanying wheeled bag.
Change Display with Branding
The great thing about these displays is that additional or replacement graphics can be ordered, allowing you to change your branding or message as desired.

FAQ's

How long does it take to assemble the display?

What is the size of the display?

Can these displays be double-sided or are they single-sided only?