Tornado Outdoor Banner
Our Tornado outdoor banners are currently being offered at amazing price reductions, so be sure to get in quickly as stock is limited! These banners are perfect for either indoor or outdoor locations, from sporting events to exhibitions. Read more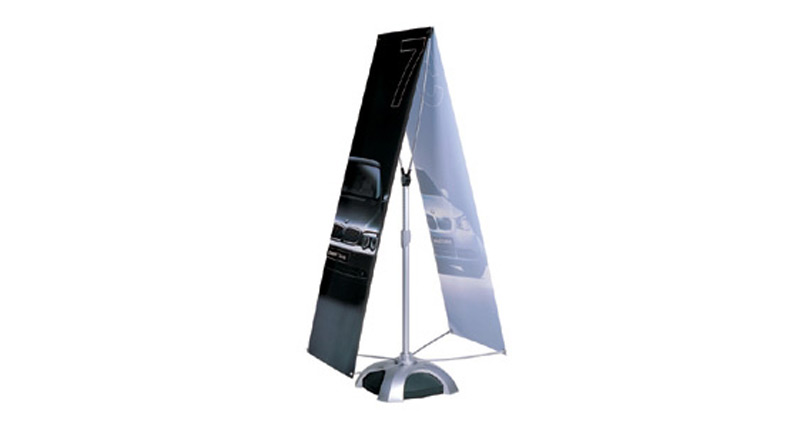 Overview
Configuration Options
This high quality display unit can be configured as either a single- or double-sided display. Each banner comes with 25mm eyelets in each corner, which makes them easy to change if desired.
Smart Base Unit
These outdoor banners feature a smart base unit in a choice of silver or black, depending on what will best match your graphic. The base can also be filled with water or sand to provide extra stability in windier outdoor conditions.
Attractive Banner Graphics
The banner graphic comes in an ultra-smooth vinyl that is both durable and opaque. They are able to withstand the extremes of the weather whilst displaying your message like it was printed yesterday.

FAQ's

How is the Tornado different to other banners?

Does filling the base with water or sand increase its weight significantly?

Should I get banners re-skinned or just order new ones?