Solo Portable Counter
The robust Solo portable counter is the perfect accompaniment for exhibition displays. The fact that it is so easy to put together and take down means that it can be taken on the road with ease and is also highly suited for in-store promotions. Read more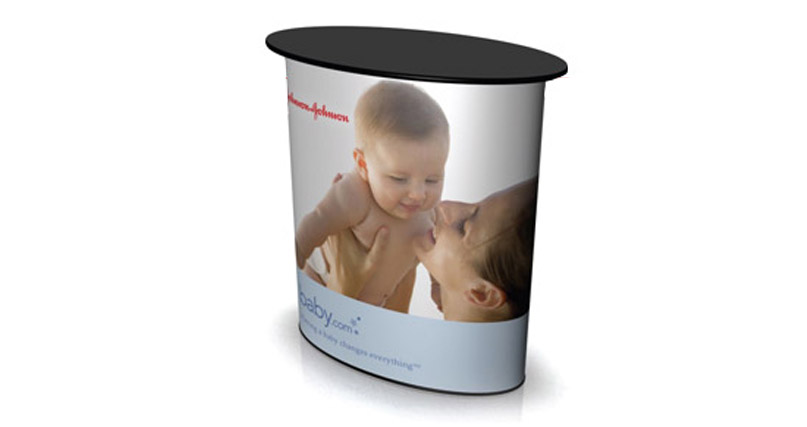 Overview
Assembly & Disassembly
Putting the Solo counter together should take one person about five minutes. The structure is comprised of a tensaflex skirt that wraps around the base and is held in place by Velcro. The two internal shelves and the counter top are also held in place by Velcro.
Supplied Carry Case
The counter comes with a soft wheeled carry case, which makes taking it on the road a breeze.
Changeable Graphics
A high quality printed graphic completes the display. The great thing about these graphics is that they're easily interchangeable because they're secured by Velcro. This means it's possible to have multiple graphics, just select the one that is most appropriate for the event.

FAQ's

How much weight can the counter support?

Does the counter come with lockable doors?

What is the size of the counter when assembled?