Ragtime Promotional Counter
If you regularly do a lot of field marketing, the Ragtime promotional counter is the ideal choice – it's extremely lightweight, ensuring that it's easy to cart around, it can be set up in only three minutes and it ensures that your branding is noticed. Read more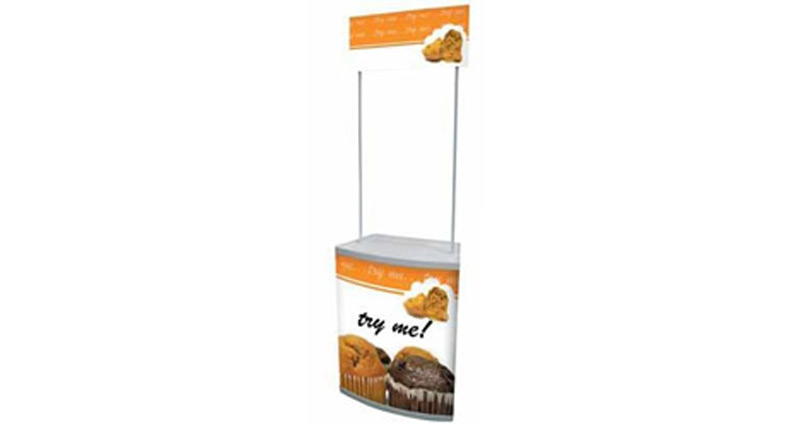 Overview
Assembly & Disassembly
This promotional counter is known for being quick and easy to set up – it should take around three minutes from start to finish. This is perfect for field marketing, as you're often on your own and only have a limited time to get in and get out.
Base Model
The Ragtime promotional counter base model comes in plain white (no graphics). For maximum impact, however, we recommend customising the counter with printed graphics on the front and header board – please contact us for pricing.
Supplied Carry Case
To ensure that the counter is protected when not in use and that it can be transported between locations safely, we supply a carry case. The counter folds up to fit comfortably into the case and, as it weighs only 8.7kg, it's easy to carry.

FAQ's

What is the size of the counter?

What is the counter made from?