Presenter Package
Perfect for individuals 'on the go', our presenter packages provide you with everything needed to promote your brand. They're highly suited to meeting or conference rooms, but are also versatile enough to be used at small tradeshow events – pick up your all-in-one-promotional-display today! Read more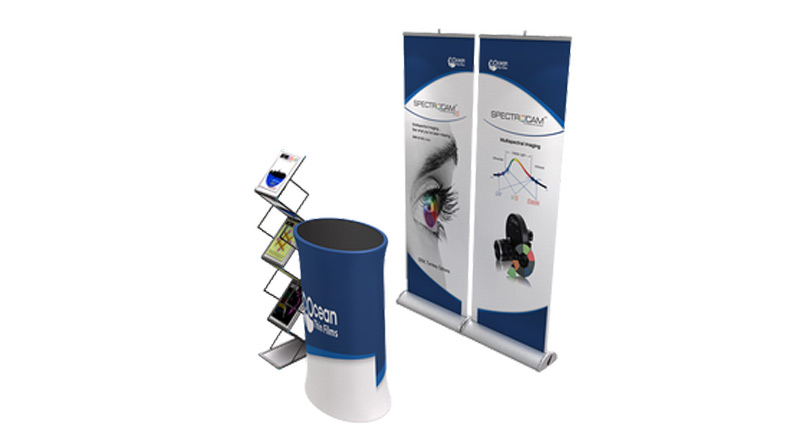 Overview
Lightweight Package
All of the components in our presenter packages are lightweight and easy to transport (providing you use the supplied travel bags and cases). You'll never have to struggle again!
High Resolution Graphics
All of the printed components of this package feature the highest quality fabric printing using the latest technology. This ensures sharp, clear images that showcase your brand perfectly.
Included Components
As a part of your presenter package, you will receive either one or two fabric pull up banners (which retract into a hard case), a Wave Wall counter (which features a custom fabric graphic) and a Standex A4 brochure stand (which comes in the classic 'Z' shape).
How to Assemble

FAQ's

What presenter packages are available?

Am I able to customise my package?